Posted by Janice Scheckter on 21 August 2022 3:20 PM SAST
On 3 August we hosted a group of youth along with members of the NYDA (National Youth Development Agency) to demonstrate how they can started in agriculture. On the day we included a talk by th NYDA, presentations by the AWiA team and a demonstration of the Amaveggie Pyramid.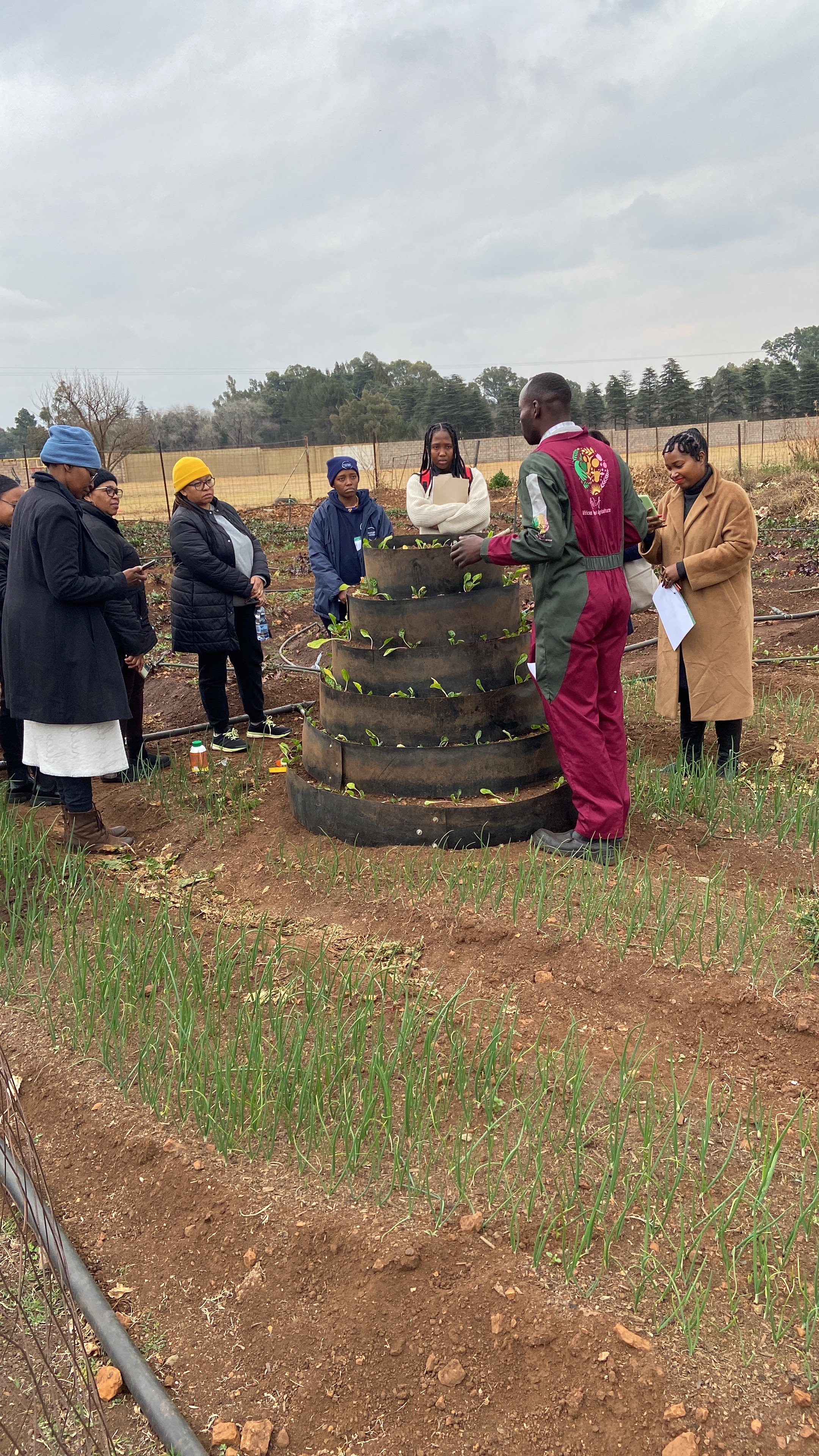 AWiA agronomist, Tim Abaa demonstrates growing vegetables in the Amaveggie Pyramid.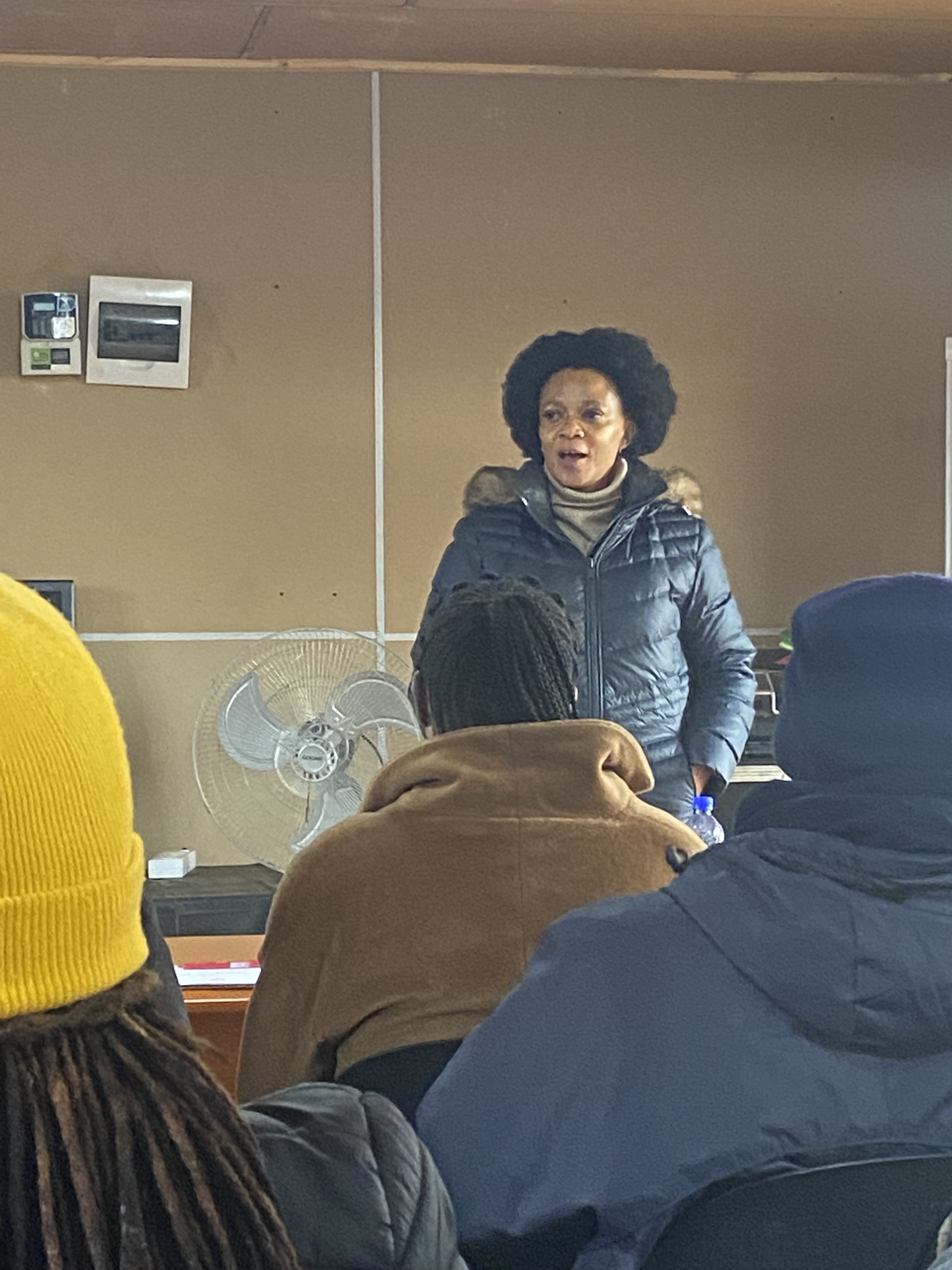 Nkileng Nyembe of the NYDA