Lwazi Agripreneur Incubator launches
Posted by Janice Scheckter on 10 May 2021, 14:00 SAST

On 29 April 2021, AWiA officially launched the Lwazi Agripreneur Incubator.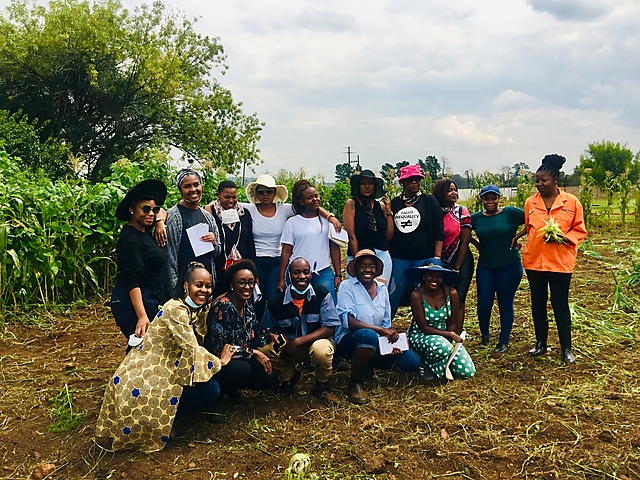 The AWiA team kicked off the selection process in December 2020 and from an appllication cohort of over 270 young women, 12 agriprenerus were chosen through a rigorous process.
Towards the end of February the AWiA team ran a three-week inducation where the 12 agripreneurs were introdcued to those aspects of agriculture that would be practiced within the incubator, i.e. organics and hydroponics, but also to innovation, smart farming, finance, business planning, self care and development, at a high level.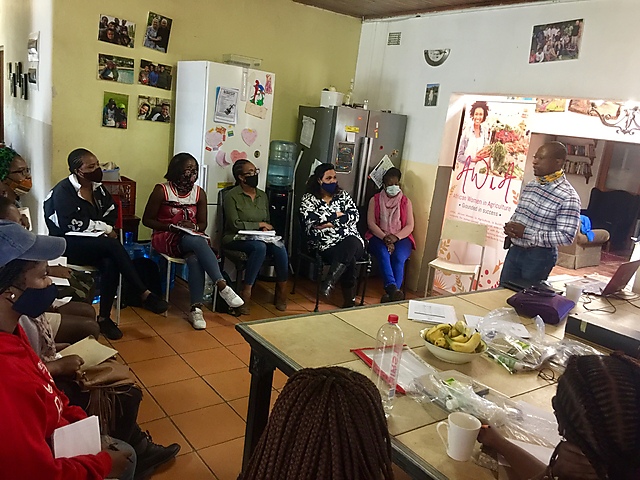 While the classroom was being built, we camped out in 'Pippa's kitchen'. Pippa Jarvis is the incredible MD of TLC Children's Home and Ministries and the incubator is hosted on land belonging to the TLC Trust, on plot 137 Bronkhorstfontein.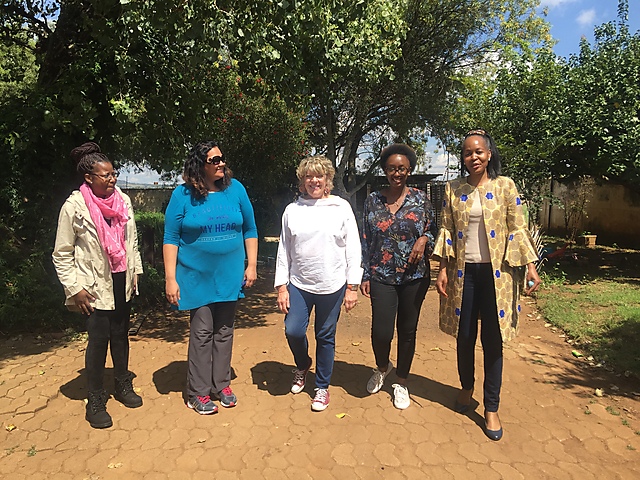 Above, the AWiA management team, from left, Sibongile Cele, Incubator Manager, Bianca Clarke, Secretary, Janice Scheckter, Chairperson, Veronica Aswani, Stakeholder Relations and Agnes Hove, Treasurer.
The AmaVeggie Pyramid, planted by the Lwazi Agripreneurs.