Interesting stories from the continent - Nigeria
Posted by Janice Scheckter on 03 June 2019, 16:55 SAST
The Nigeria Civil Society Situation Room (Situation Room) was set-up in 2010, ahead of the 2011 general elections in response to the need to enhance civil society coordination and ensure constructive and proactive engagement of the election process. The Situation Room emerged to maximize the various resources of civil society groups for information sharing, anticipating problems during elections and responding rapidly when they occur.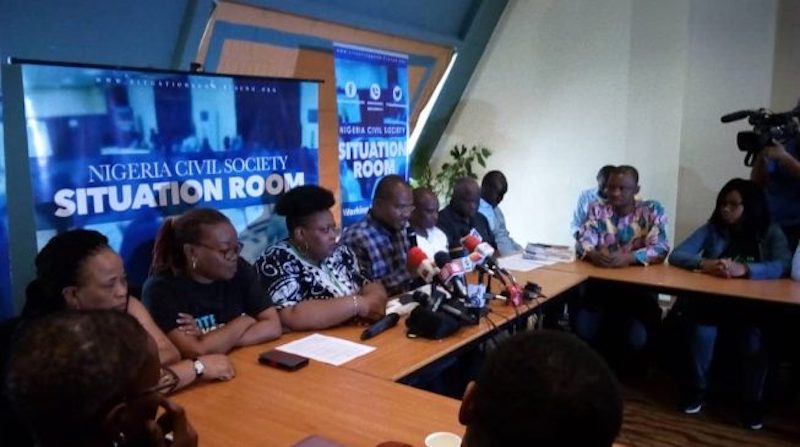 Since then, the Situation Room has continued to contribute to the improvement of the electoral process in Nigeria and has also garnered an important convening power providing a forum for interaction amongst stakeholders, officials of government and civil society.
The regular convening of partner organizations also provides a useful platform for information gathering and sharing, as well as a credible analytical platform to collectively measure, learn, coordinate and improve on challenges in the conduct of elections.
The benefit is that CSOs can work in synergy to achieve credible elections, understanding what works in line with their experiences.
Policy and Legal Advocacy Centre (PLAC) acts as convener and host of the Situation Room comprising more than 70 Civil Society Organistions in Nigeria. Situation Room is governed by a Steering Committee which includes:
Action Aid Nigeria, Abuja;
Centre for Democracy Development, Abuja;
CITAD, Kano;
CLEEN Foundation, Abuja;
Election Monitor, Akure;
Human Rights Monitor, Kaduna;
Institute for Human Rights and Humanitarian Law, Port-Harcourt;
Partners For Electoral Reform, Abuja;
Policy and Legal Advocacy Centre, Abuja;
ReclaimNaija /Community Life Project, Lagos and
Responsible Citizenship and Human Development Initiative, Gombe.